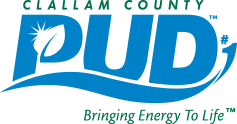 Clallam County PUD
Clallam County's mission statement is to provide reliable, efficient, safe, and low-cost utility services in a financially and environmentally responsible manner. PUDs are unique in the nation, not-for-profit, by and for the local communities that they serve. Clallam PUD has 145 employees, and serves over 33,000 accounts in Clallam County with energy from 95% clean, renewable, affordable and carbon-free sources.
Industry
Services Delivered
Capabilities Deployed
Clallam County PUD Holgerson Well Generator
Adhering to residential noise ordinances
Extensive CAD design
Project Description
Clallam County Water District entrusted Casne Engineering to design a solution for installing a stationary generator at the Holgerson Well pump station, ensuring reliable standby power. The project had to consider noise levels, as the pump station is in a residential area. Without any available drawings, Casne's design team produced CAD plan views of the building and property, electrical one-lines, layouts, and an equipment inventory.
The most substantial load was a 60 HP submersible pump situated roughly 180 feet below grade and connected to a VFD. Casne carried out load calculations, generator sizing, and an evaluation of the historical load data from the PUD. The final deliverable included a 70 KW LP-fueled generator enclosed in a sound-attenuated, outdoor enclosure. Additional components consisted of a 500-gallon LP fuel tank, reinforced concrete equipment pads, and protective bollards.
The design involved reworking the existing utility service, adding a site grounding plan, and offering options for manual and automatic transfer switches, each rated for service entrance.