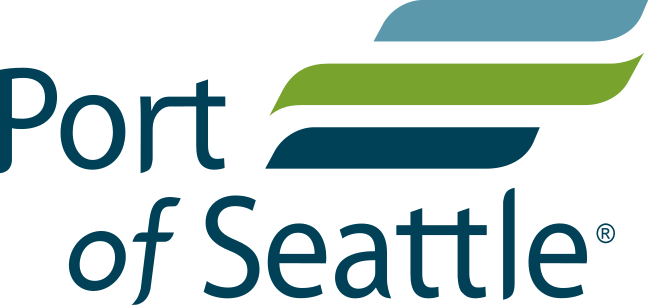 Port of Seattle
Seattle-Tacoma International Airport (SEA) is a major airport in the Pacific Northwest region, strategically positioned between Portland, Oregon, and Vancouver, British Columbia. Owned by the Port of Seattle, the airport primarily serves the Seattle metropolitan area and resides within the city of SeaTac. Despite its smaller size compared to similarly busy airports in the U.S., SEA offers flights across North America, Oceania, Europe, the Middle East, and Asia. It serves as the primary hub for Alaska Airlines and an important hub for Delta Air Lines, among 31 other airlines. With a total of 91 domestic and 28 international destinations, SEA is an important transportation hub in the region.
Industry
Services Delivered
Capabilities Deployed
Seattle Tacoma International Airport Concourse A Seating Infrastructure
200 new outlets for seating at 15 gates across 45,000 square foot area

Project Description
This project, undertaken by Casne Engineering, aimed to enhance travelers' comfort by improving the seating and electrical infrastructure in the boarding areas at an airport. One significant aspect of this project was updating the older seating with new comfortable seating that also had built-in electrical charging capabilities. They designed the necessary electrical infrastructure, including panels, conduits, and wiring, as well as added 200 new outlets at 15 gates across a 45,000 sq. ft. area on Concourse A. The project involved an extensive field investigation to determine the best locations for coring through the existing slab into the bag well and airline offices below. Additionally, Casne took responsibility for designing the communication cabling for the new Flight Information Displays at each gate. This project aimed to address passengers' desire for comfort and utility while waiting at the boarding areas of an airport.