Catalyst
Catalyst is the result of a unique collaboration between a cross-industry team of partners including Avista, McKinstry, Katerra, Michael Green Architecture and Eastern Washington University.
Industry
Services Delivered
Capabilities Deployed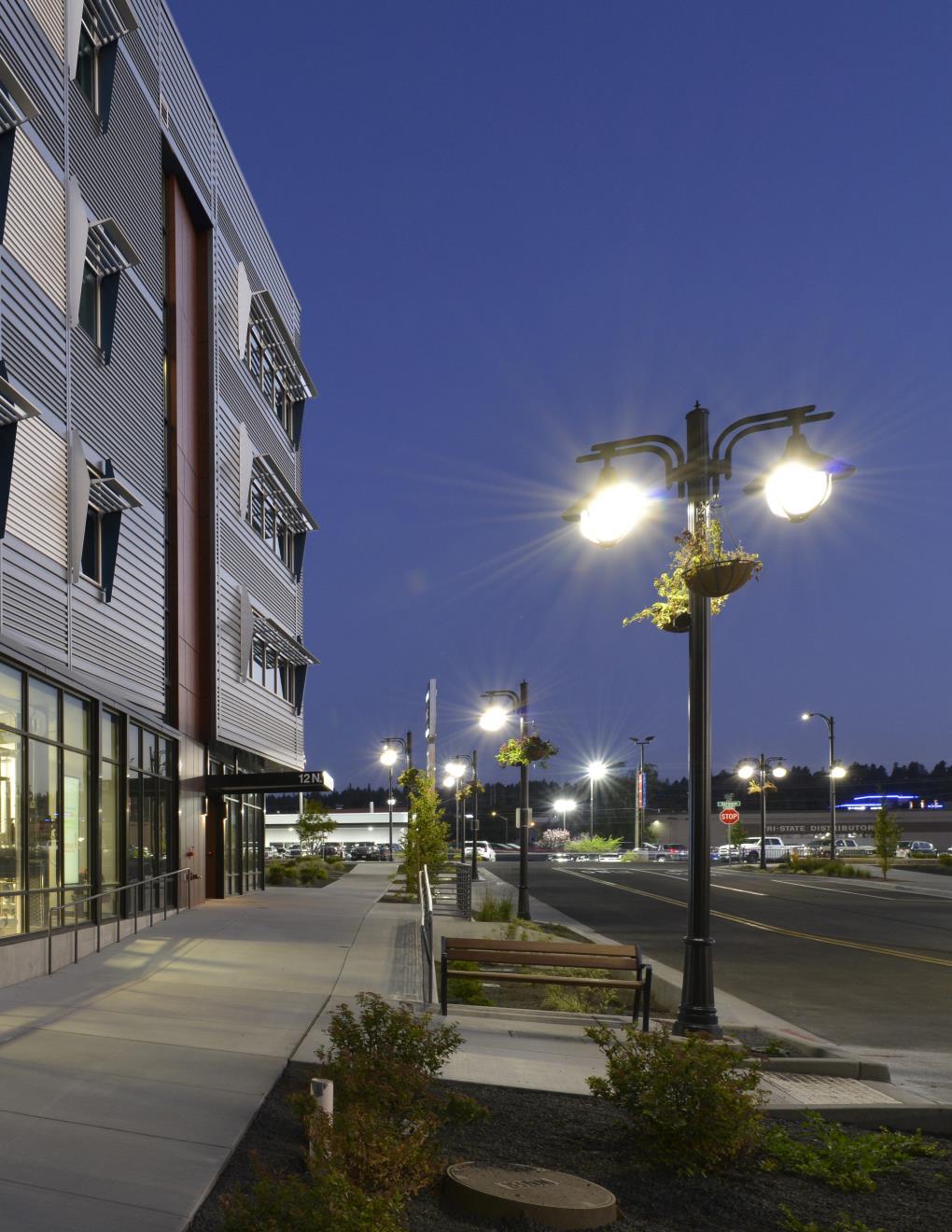 Spokane's EcoDistrict South Landing Integration
Unified computing platform
Single converged network infrastructure
Real-time data collection
Utility interface
Project Description
McKinstry enlisted Casne to provide engineering and technology consulting services for this project. Our team operated in a technical advising role, focused mainly on networking, building technology systems, and energy metering.
The Scott Morris Center for Energy Innovation is a central element in the South Landing development project. Housing a central energy plant, the 40,000 square-foot building delivers clean energy to all buildings in the South Landing EcoDistrict while also accommodating office, research, and retail spaces. Casne Engineering played a crucial role in providing engineering and technology consulting services for the project. They mainly focused on building technology systems, energy metering, and networking. Their aim was to enable intercommunication and interoperability between building systems, leading to an efficient flow of data and the ability to adjust operating modes based on the requirements.
The tasks Casne Engineering accomplished include:
- Integration Assessment
- Network Architecture design
- Interdisciplinary coordination
- Design document and vendor submittal reviews
- Defining and coordinating integration-related work
- Assisting Electric Meter Integration
- Assessing network and application security, system resiliency, and BCDR (Backup and Disaster Recovery)
- Validating collected data
- Developing a Technology Guide
Casne Engineering's expertise and technical advisory role facilitated the project's success, ensuring that different building systems could share both data and controls effectively.